MICI is the love for children, for playing and children's development.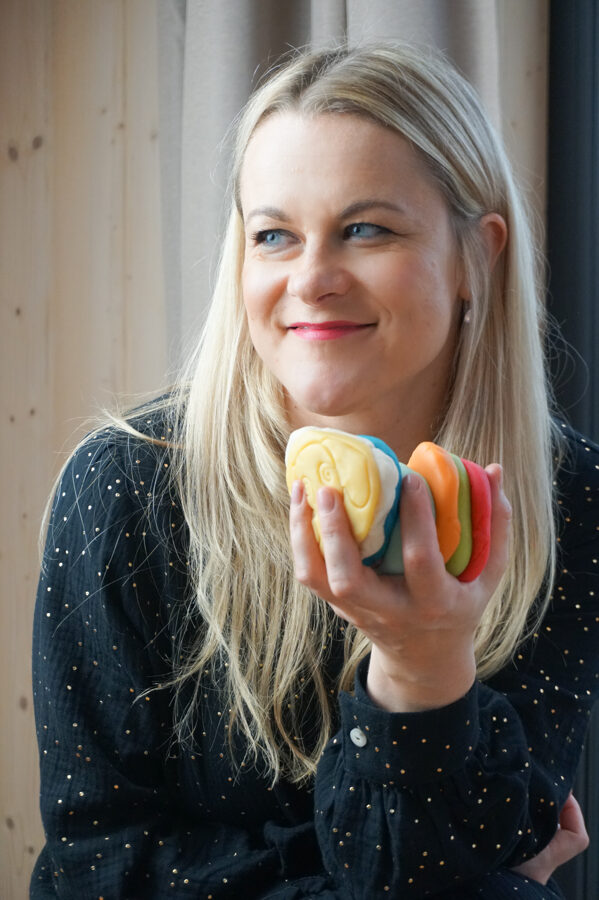 I am Kristine, the creator of MICI and the author of the idea. MICI was created out of love for my two daughters. They made everything from dough for play - both food for dolls and the dolls themselves. And then I discovered that I could make a wonderful dough myself. Originally, I made homemade dough only for my children, because they were both the greatest lovers of different dough. This is how the dough came to life and now can reach You ...
What is important for me?
Naturalness. To make the product I created safe for children. MICI does not contain substances of unknown origin. The ingredients in MICI are no secret. MICI modeling dough consists of wheat flour, salt, water, vegetable oil, monopotassium tartrate (used in confectionery), food coloring and vanillin. And that's all!
Soft and comfortable. My daughters and I weren't at peace with the store's dough, which had to be warmed by hand for a long time to work with. Therefore, MICI is soft. Just as soft as the little hands could knead. Convenient because it does not need to be heated to operate it. AT the same time it is not sticky, so it does not make stains on furniture or clothes. Also, the MICI modeling dough does not dry out so quickly if it is forgotten to put it back in the jar. And it's really convenient!
Local product. The modeling dough is produced in Latvia, in Kurzeme. The modeling dough contains wheat flour produced in Latvia. Buying our product, you choose to support my family who have chosen to live in the middle of the nature park Abava.